Responsive Web Redesigning
Responsive web redesigning ensures your website adapts seamlessly to various devices and screen sizes, improving user experience. With responsive web redesigning, your site becomes mobile-friendly, boosting its search engine rankings and widening its audience reach.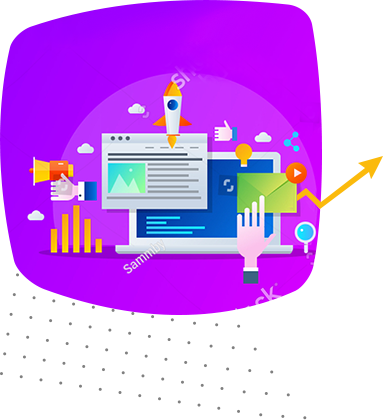 Unlock Seamless User Experience: Responsive Web Redesigning
In today's digital landscape, the importance of responsive web design cannot be overstated. With the proliferation of smartphones, tablets, and various screen sizes, your website must adapt to all devices. Our Responsive Web Redesigning services ensure your online presence remains visually appealing and user-friendly. Our experienced designers and developers specialize in creating websites that automatically adjust their layout, content, and functionality to provide an optimal viewing experience. Whether your audience is accessing your site on a desktop computer, smartphone, or tablet, our responsive design ensures that your message is delivered with clarity and impact.
Why Choose Responsive Web Redesigning?
Responsive web design is more than just a trend; it's necessary in a mobile-driven world. Choosing our Responsive Web Redesigning services guarantees that your website reaches a broader audience and maximizes user engagement. Not only does responsive design enhance user experience, but it also boosts SEO rankings, as search engines prioritize mobile-friendly websites. Additionally, a responsive website reduces bounce rates, increases conversion rates, and reinforces your brand's credibility. With the ever-increasing use of mobile devices, investing in responsive web redesign is a strategic move to future-proof your online presence and ensure it thrives in the evolving digital landscape.