Learning web designing is an exciting journey into creating visually appealing and functional websites. It empowers individuals to acquire the skills needed to design and develop websites that captivate audiences and deliver meaningful online experiences.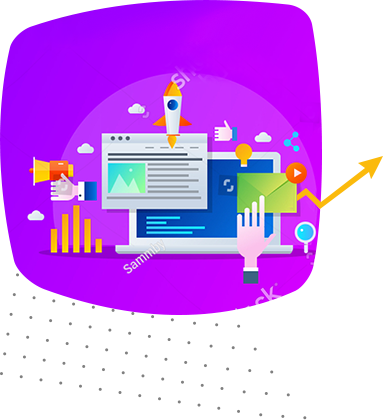 Empower Yourself with Web Designing Skills
Are you ready to embark on a creative and empowering journey into web designing? Our "Learn Web Designing" services are tailored to equip individuals like you with the knowledge and skills to craft visually stunning and functional websites. Whether you're an aspiring web designer looking to kickstart your career or a business owner seeking more control over your online presence, our comprehensive web designing courses cover everything you need. From mastering HTML, CSS, and responsive design to understanding user experience (UX) principles and web development best practices, our expert instructors will guide you through every step.
Unleash Your Creativity, Design the Web
Web designing is not just a skill; it's a gateway to unleashing your creativity and making a lasting impact on the digital world. At Nexstair, we're passionate about nurturing the next generation of web designers. Our courses are designed to be accessible to beginners and comprehensive enough for those seeking to refine their skills. With hands-on projects, practical insights, and the latest industry trends, you'll gain the confidence to create websites that look amazing and provide exceptional user experiences. Join us on this exciting journey of learning web designing, and watch as your creative ideas transform into web realities.