WordPress website design offers a versatile and user-friendly platform, making it ideal for businesses and individuals looking to create and manage professional websites. With its extensive library of themes and plugins, WordPress website design empowers users to easily customize and optimize their online presence.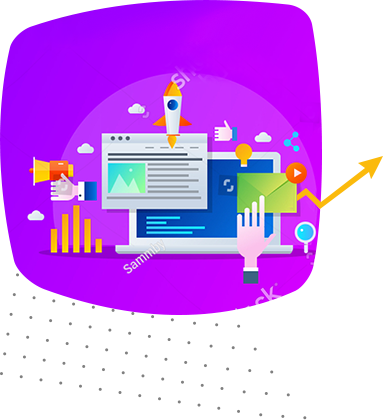 Elevate Your Online Presence with Nexstair's WordPress Website Design Services
In today's digital age, having a strong online presence is paramount for any business. That's where Nexstair's WordPress Website Design services come into play. With our team of skilled designers and developers, we create stunning and functional WordPress websites that captivate your audience and drive results. Whether you're a startup looking to establish your online identity or an established brand aiming to refresh your web presence, we tailor our WordPress designs to suit your unique goals. Our commitment to responsive design ensures your website looks and functions flawlessly on all devices, while our expertise in SEO optimization guarantees your site ranks high in search results. Let Nexstair transform your online presence and watch your business thrive.
Why Choose WordPress for Your Website Design?
WordPress is the go-to choice for website design, and for good reason. Its user-friendly interface allows for easy content management, making it a top choice for businesses of all sizes. Nexstair harnesses the power of WordPress to create visually appealing and highly customizable websites that align with your brand's identity. From e-commerce platforms to content-driven blogs, WordPress offers versatility to suit your needs. Moreover, its vast library of plugins and extensions enables seamless integration of features like social media sharing, contact forms, and more. With Nexstair's expertise in WordPress Website Design, you can leverage this powerful platform to establish a compelling online presence that leaves a lasting impression on your audience.