Connect, Engage, and Convert via Social Media Marketing Services
Say goodbye to vanity metrics and hello to tangible results! Unlock the true potential of your brand with our strategic social media solutions. Embrace the dynamic world of social media and harness its potential to connect, engage, and captivate your audience.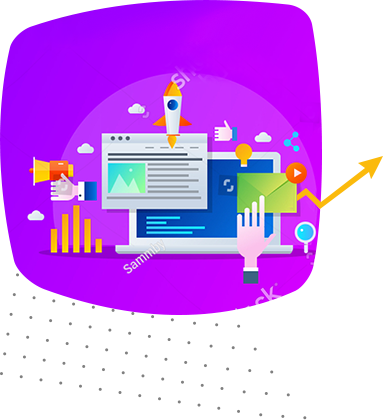 Exploring the Impact of Social Media Marketing Services
Social Media Marketing Services include a range of strategic and creative efforts to leverage various social media platforms to promote businesses, engage with target audiences, and achieve marketing objectives. These services include content creation, social media advertising, community management, influencer marketing, analytics, and performance tracking. By tapping into the vast reach and influence of platforms like Facebook, Instagram, Twitter, LinkedIn, and others, businesses can connect with their customers on a more personal level, build brand awareness, drive website traffic, and foster customer loyalty.
Types of Social Media Marketing Services
Social media marketing bolsters a brand's online presence and engagement. Content creation and curation ensure captivating posts resonate with the target audience, while social media advertising amplifies reach through targeted campaigns. Community management fosters meaningful interactions with customers, and influencer marketing leverages partnerships with key figures. Additionally, analytics and reporting provide valuable insights for data-driven decisions and continual improvement.
Benefits of Social Media Services
Here are 10 benefits of Social Media services: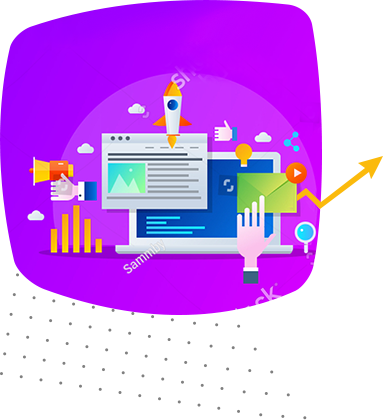 1) Cost-Effective Marketing:
Social media advertising is a budget-friendly way to target specific demographics and achieve high ROI.
2) Crisis Management:
Social media services help address customer concerns promptly, mitigating potential reputation crises.
3) Competitive Edge:
A strong social media presence gives you a competitive advantage, differentiating you from rivals.
4) Enhanced Brand Awareness:
Social media services boost your brand's visibility, reaching a broader audience and increasing brand recognition.
5) Engaging Customer Interaction:
Social media allows direct customer interactions, fostering meaningful relationships and building brand loyalty.
6) Increased Website Traffic:
By sharing compelling content and promotions on social media platforms, you drive more traffic to your website.
7) Insightful Analytics:
Access to detailed analytics helps you understand audience behaviour and tailor strategies for better results.
8) Influencer Partnerships:
Collaborating with influencers exposes your brand to their loyal followers, expanding your reach.
9) Lead Generation:
Social media platforms provide opportunities to generate and nurture valuable leads.
10) Real-Time Feedback:
Social media services enable quick customer feedback, aiding in product improvement and service refinement.
Why Nexstair for Social Media Marketing Services?
Nexstair is your ultimate Social Media Marketing Services partner, offering a comprehensive and results-driven approach to elevate your brand's digital presence. With a team of seasoned experts, we craft tailored strategies to target your ideal audience, boost engagement, and drive conversions. Our data-driven analytics ensure continuous optimization, delivering tangible and measurable results for your business. From content creation and curation to influencer partnerships and social media advertising, Nexstair covers all aspects of social media marketing with unmatched expertise.