Web Development Services Streamlining Your Operations
In the digital age, web development is pivotal in facilitating seamless communication, enhancing accessibility, and opening up a world of global connectivity and growth opportunities. It empowers businesses to showcase their products and services, build brand credibility, and engage with online customers.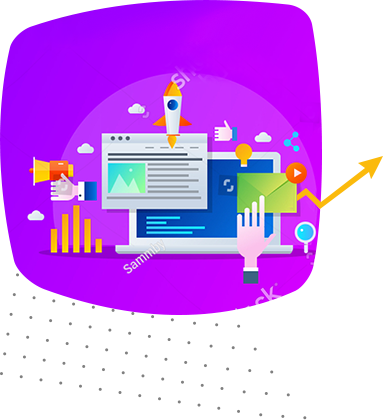 What are Web development services?
Web development services encompass a range of specialized tasks and skills to create and maintain websites and web applications. It involves a collaborative effort between skilled professionals such as web developers, designers, and programmers who work together to bring a website or application to life. From conceptualizing and designing the user interface to implementing complex functionalities and ensuring seamless user experiences, our Agile development methodology cover the entire process of building a successful online platform.
Key Factors in Web Development
Web development hinges on key factors such as clear goals, user-friendly interfaces, efficient coding, responsive design, SEO optimization, and regular maintenance. These elements ensure a successful and engaging digital platform accessible across devices, delivering an outstanding user experience. Businesses can create a compelling online presence and maximize their digital impact by prioritising these factors.
Benefits of Getting Custom Web Development Services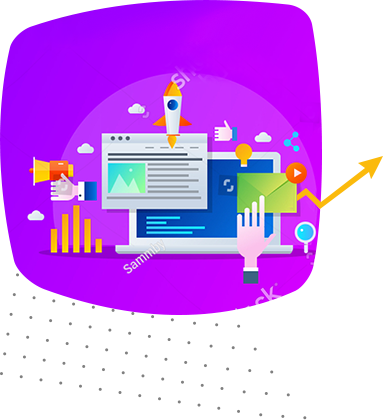 1) Continuous Support and Updates:
Web development services provide ongoing maintenance, updates, and technical support to keep your website running smoothly and up-to-date.
2) Customized Functionality:
Web development services offer tailored functionalities to meet your specific business needs, enhancing productivity and efficiency.
3) Data Security:
Web developers implement robust security measures to protect sensitive information, ensuring your website and customer data remain safe from potential threats.
4) Effective Branding:
A professionally designed website reinforces your brand identity, conveying a sense of credibility and trust to your audience.
5) Enhanced Online Presence:
Custom Web Development Services help establish a strong and professional online presence, making it easier for potential customers to find and connect with your business.
6) Higher Search Engine Rankings:
SEO-friendly Agile development methodology can improve your website's visibility on search engines, driving more organic traffic to your site.
7) Increased Reach:
A well-developed website can reach a global audience, expanding your market and customer base beyond geographical boundaries.
8) Improved User Experience:
User-friendly interfaces and intuitive navigation create a positive experience for visitors, encouraging them to explore and engage with your site.
9) Responsive Design:
Responsive web development ensures your website looks and functions seamlessly across various devices, providing a consistent user experience.
10) Seamless E-Commerce Solutions:
Custom Web development services can create secure and user-friendly e-commerce platforms, facilitating online transactions and boosting sales.
How Nexstair is the best Web Development Company?
Nexstair stands out as the best Custom web development company, setting new standards in the industry with its unmatched expertise and commitment to excellence. With a team of highly skilled developers, designers, and strategists, Nexstair offers custom web development solutions tailored to each client's unique needs. Their dedication to understanding client goals, target audiences, and market trends ensures the delivery of innovative and impactful websites and applications. Choose Nexstair as your Agile web Development partner, and unlock the true potential of your online presence with unbeatable expertise and dedication.