Custom web design empowers your business with tailored solutions, ensuring your website stands out and engages visitors effectively. Our custom web design services are dedicated to creating bespoke online experiences that reflect your brand's personality and goals.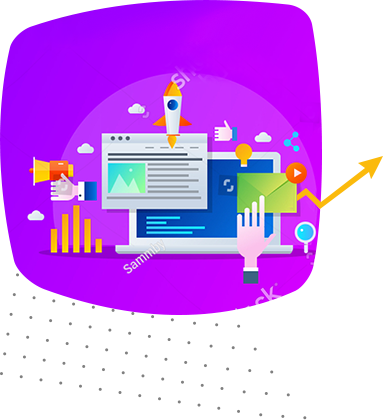 Crafting Unique Digital Identities: Custom Web Design Services
Our agency specializes in delivering custom web design solutions that are as unique as your brand. We understand that one size doesn't fit all in the digital world. With our custom web design services, we go beyond templates and create websites tailored to your specific goals, audience, and industry. Our expert designers collaborate closely with you to understand and translate your vision into a visually stunning and highly functional website. Whether you're looking to establish a strong online presence, revamp an existing site, or launch a new project, our custom web design services bring your ideas to life, making your brand shine in the digital realm.
Why Choose Custom Web Design?
Custom web design offers many advantages that set your brand apart in a crowded digital landscape. It lets you showcase your unique identity and offerings, fostering a stronger connection with your target audience. With tailored layouts, features, and user experiences, your website becomes a powerful tool to engage, convert, and retain customers. Custom designs also ensure optimal performance, scalability, and SEO-friendliness, which are essential for online success. When you choose our agency for custom web design, you choose innovation, creativity, and a digital presence reflecting your brand's individuality. Let us help you make a lasting impression online with our custom web design expertise.