Ecommerce web designing focuses on creating user-friendly and visually appealing online stores that enhance the shopping experience, driving conversions and sales. It integrates seamless navigation, secure payment gateways, and responsive design to cater to the demands of modern online shoppers.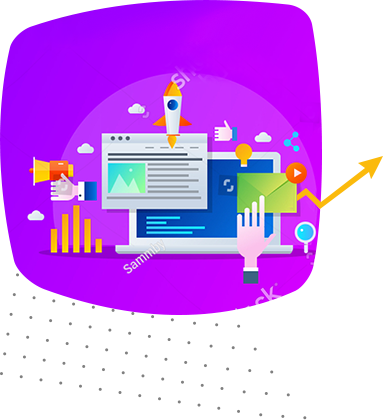 Crafting Ecommerce Excellence
Our e-commerce web Design services are dedicated to helping you build a digital storefront that stands out in the competitive online marketplace. We understand that success in e-commerce hinges on more than just showcasing products; it's about creating an immersive shopping experience that compels visitors to convert into loyal customers. Our experienced designers and developers will work closely with you to tailor every aspect of your e-commerce website, from user-friendly navigation to captivating product displays. With an emphasis on mobile responsiveness, intuitive user interfaces, and seamless checkout processes, we'll ensure your online store looks stunning, drives sales, and fosters customer trust.
A Seamless Path to Ecommerce Success
Ecommerce Web Designing is not a one-size-fits-all endeavor. It's about aligning your brand's unique identity with your target audience's evolving needs and preferences. At [Your Company Name], we approach each e-commerce project as a bespoke opportunity. Our team delves deep into market research, competitor analysis, and user behavior to create a tailored design strategy that resonates with your customers. From integrating secure payment gateways to optimizing search engines and streamlining inventory management, our comprehensive approach ensures your e-commerce platform is primed for success. Join hands with us to embark on a seamless journey toward e-commerce triumph, where your online store becomes a magnet for growth and profitability.