A web designing agency is a creative powerhouse specializing in crafting visually stunning and user-friendly websites. Web designing agencies blend art and technology to create captivating online experiences that leave a lasting impression.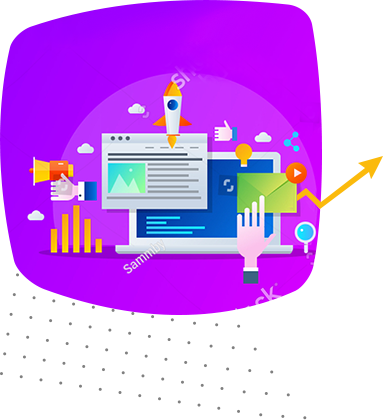 Elevate Your Online Presence: Expert Web Designing Services
In today's digital era, a visually appealing and user-friendly website is the cornerstone of a successful online presence. Our Web design agency specializes in creating dynamic and engaging websites that leave a lasting impression. With a team of talented designers and developers, we tailor our services to meet your unique goals and requirements, whether you're launching a new website or giving your existing one a makeover. From responsive design and intuitive navigation to captivating aesthetics and seamless functionality, our web design services are dedicated to boosting your brand's online visibility and user engagement.
Why Choose Our Web Designing Agency?
Choosing the right web designing agency can make all the difference in the competitive digital landscape. Our agency brings years of experience and expertise to the table, ensuring that your website looks stunning and performs optimally. We take a client-centric approach, prioritizing your vision and objectives throughout the design process. Our commitment to staying updated with the latest design trends and technologies means your website will be at the forefront of innovation. Partner with us to elevate your online presence, captivate your audience, and achieve your digital goals with a website that stands out in today's digital crowd.